Rates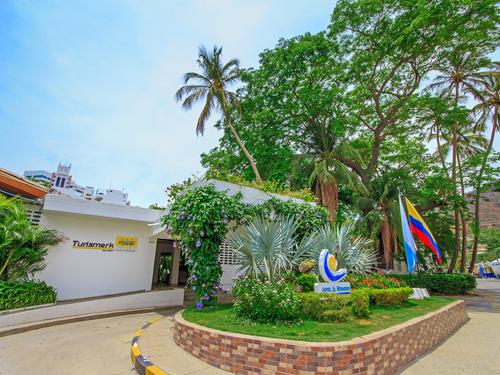 Low Season: January 21 to April 30, 2015
High Season: December 21, 2014 to January 20, 2015.
Download the Rates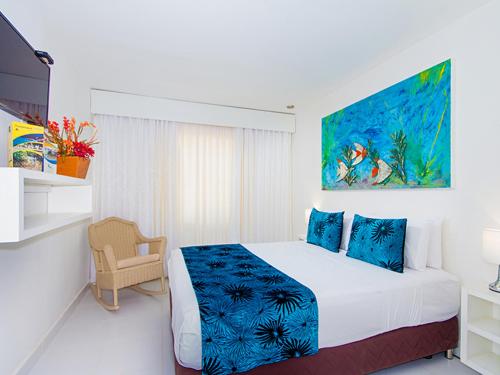 The price includes:
• Welcome cocktail .
• Accommodation in selected accommodation.
• air-conditioned rooms
• Food according to the chosen plan.
• Taxes for nationals.
Not included: hotel insurance . Laundry, national and international calls. Private parking .
Rates subject to change without notice.
TERMS AND CONDITIONS
• Check In : 3:00 PM
• Check Out: 1:00 p.m.
• All confirmed bookings have within 72 hours to make full payment of the same , if it is not made, the system will cancel it automatically.
• payments are received by electronic transfer .
Cancellation Policy: Cancellation of individual reservations received 5 days prior to commencement of services will be charged 20% of the value of the plan. Cancellation 72 hours before the start of services and no show will incur a penalty of 100% of plan.
Refunds: Refund Property shall apply in accordance with the terms of the cancellation charges . After starting the travel services included in the plan and unused services are non-refundable.
Child Policy: Children under 4 years have complimentary accommodation when sharing room with parents. Maximum 2 children per room, paying consumption. Children 05 to 10 years, pay the room rate .
Group Rates: Rates apply for 20 people or more. For every 20 adults a tour conductor is granted.
Group Bookings: All bookings made and confirmed groups with 2 or more months in advance must make a deposit of 50 % at the moment and will have within 15 to 30 days to make full payment of the same , in case of non payment of the reservation , the system automatically will cancel it .
Group Policy Cancellations and Refunds: All groups booking canceled 45 days in advance before the commencement of services will be charged 20% of the value of the plan in respect of cancellation fees. Cancellations 15 to 30 days 50 % discount; Cancellations made 8 days before the beginning of the services and instances will be charged 100 % of the value of the hotel plan.
Includes Fees for national VAT tax
Rates Subject to change without notice.
Turismerk Tour Operator and Hotel Rodadero by Habita group, does not offer apartments and is not held liable for purchases of tours on the street outside the hotel or other place not legally recognized as a provider of tourism services by the Ministry of Tourism
Turismerk L ' alianxa and El Hotel Rodadero by Habita group, in accordance of Article 17 Law 679 of 2001, rejects the exploitation, pornography and sex tourism with minors; warns the tourist that sexual abuse is punishable under applicable criminal laws.